New York State Association of Counties (NYSAC) is pleased to announce its endorsement of NY MuniTrust's recently launched local government investment pool (LGIP). Created to support public entities' liquidity needs in the state of New York, NY MuniTrust provides an investment program committed to maximizing liquidity, convenience and competitive rates of return.
Developed in collaboration with BNY Mellon, NY MuniTrust offers two short-term, highly liquid investment funds for operational cash managed by Dreyfus, BNY Mellon's affiliated liquidity manager. BNY Mellon and Dreyfus, both headquartered in New York, support NY MuniTrust by providing custody, fund accounting, record keeping, client servicing and distribution for the investment pool through various BNY Mellon affiliates.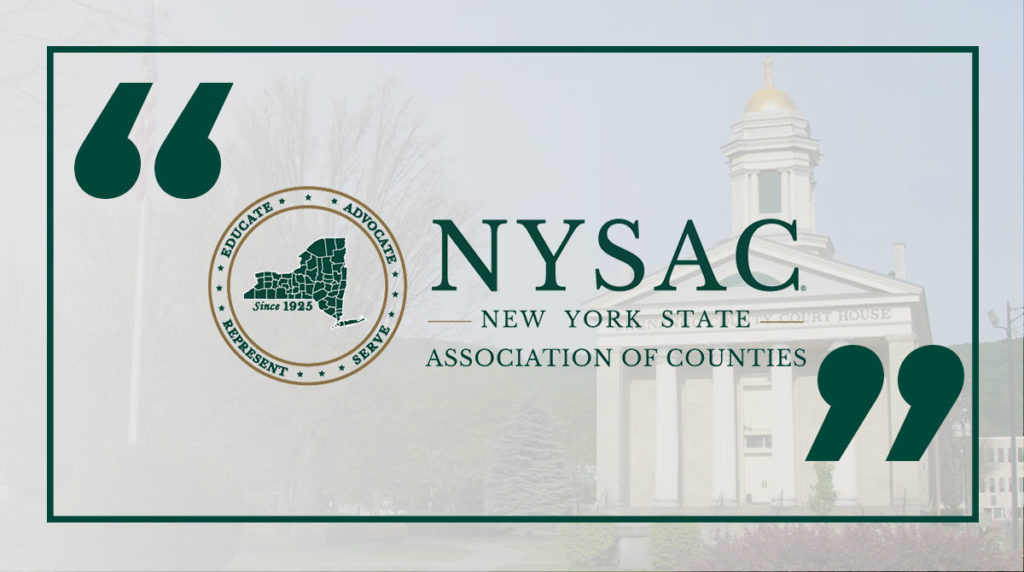 "During these uncertain economic times, maximizing total return potential on taxpayers' cash is a necessity. NY MuniTrust provides a tailored approach to manage operating cash for NY public entities," said Steve Acquario, Esq., Executive Director, NYSAC. "We are pleased to expand the liquidity options available to our municipalities with products built for, managed by, and serviced by New York institutions. Working with BNY Mellon and Dreyfus, NY MuniTrust provides access to competitive cash management solutions — products that are 100% in New York, for New York."
NY MuniTrust offers the Excelsior Fund to counties and the Empire Fund to municipal corporations, including Boards of Cooperative Educational Services (BOCES), school districts and fire districts. The funds' short-term fixed income investments are permissible under the New York State General Municipal Law (GML), and the funds are rated 'AAAm' by S&P Global Ratings, the highest rating assigned to principal stability funds.
In addition to NYSAC, NY MuniTrust also has an endorsement relationship with the National Association of Counties (NACo).
For additional information about the services provided by NY MuniTrust, please visit www.nymunitrust.com or contact BNY Mellon Institutional Services at 1 (833) NYS-MUNI.